Your Business Setup Expert in Oman
If you're looking to set up a business in the Middle East, Oman is an excellent choice. With its strategic location, stable political environment, and friendly business climate, Oman is a great place to invest and grow your business. However, navigating the country's business setup process can take time and effort. That's where our experienced team of professionals comes in.
We have years of experience helping business investors set up their businesses in Oman and other Middle Eastern countries. We understand the local laws, regulations, and business practices and can help you navigate the setup process from start to finish.
Our team of experts will guide you through the entire business setup process, from selecting the proper company structure and obtaining the necessary licenses and permits to opening a corporate bank account and recruiting local staff. We will provide you with comprehensive solutions and handle all the administrative tasks for you, so you can focus on running your business.
We offer various services to help you set up your business in Oman, including company registration, tax services, visa processing, and more. We can also provide you with ongoing support for your business, such as accounting and bookkeeping, tax compliance, and legal services.
We are committed to providing our clients with personalized and professional service and pride ourselves on our attention to detail and efficiency. Our goal is to make the business setup process as easy and stress-free as possible for our clients.
Our Business Setup Services
We provide various business setup services to help our clients establish and grow their businesses in the Middle East. We understand that every business has unique needs and requirements, so we offer tailored solutions specific to each client.
Our business setup services include the following areas:
Company Incorporation and Registration – We can assist you in setting up your business by providing company incorporation and registration services. We will guide you through the process, from selecting the right company structure to obtaining the necessary licenses and permits.
Getting a Local Sponsorship – In many Middle Eastern countries, it is required to have a local sponsor or partner to establish a business. We can help you find a suitable local sponsor to help you navigate the local business environment.
Audit and Assurance – We offer audit and assurance services to help you ensure that your business complies with local regulations and meets the required standards.
Tax Consultation – Our team of experts can provide comprehensive tax consultation services, including tax planning, compliance, and optimization.
VAT Registration – If you need to register for VAT in the Middle East, we can help you with the process. We will guide you through the requirements and ensure you comply with local regulations.
Accounting and Bookkeeping – We offer comprehensive accounting and bookkeeping services to help you manage your financial records, including payroll, invoicing, and financial reporting.
We have a team of experienced professionals dedicated to providing our clients with the highest level of service. We are committed to delivering results and ensuring that our client's businesses are set up for success.
Services
It was a very common question What Service We Provide now!
We've can help you setup your Business In Oman.
Subscribe to our newsletter!
And Get the latest update of our company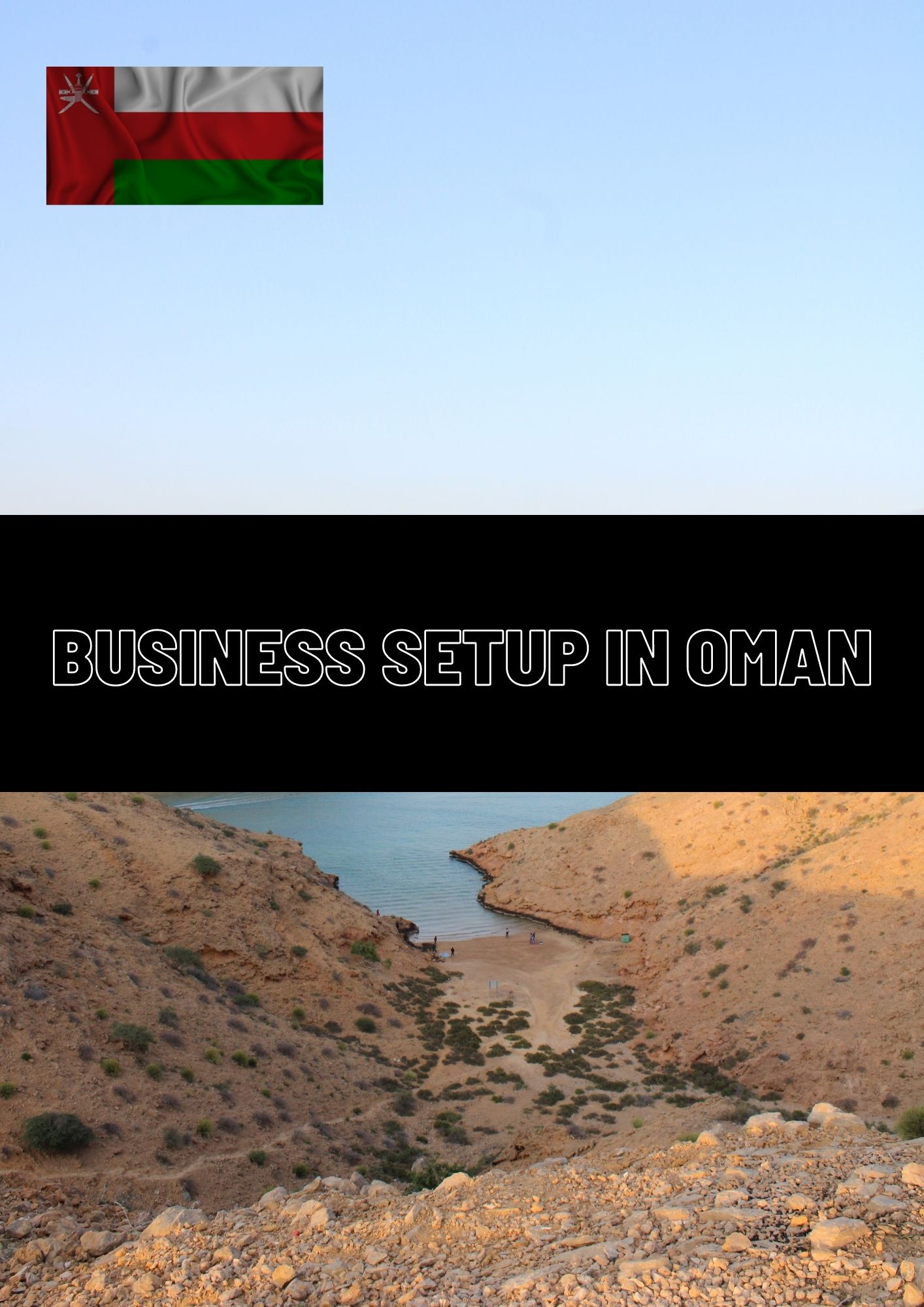 Business Opportunities in Oman
Oman is a country that offers a wide range of business opportunities for multiple business owners and industries. The government of Oman has understood the benefits of shifting the focus towards non-oil segments and has been taking numerous strategies to uplift other divisions to attract higher foreign direct investment (FDI) in the country.
One of the most promising sectors for investment in Oman is tourism. The country has a rich culture, stunning natural beauty, and a rapidly growing tourism industry. There are plenty of opportunities for investors to develop new hotels, resorts, and other hospitality businesses to cater to the growing number of tourists.
Another sector that is rapidly growing in Oman is the logistics industry. With its strategic location on the Arabian Sea, Oman is an important transportation hub for trade between the Middle East, Asia, and Europe. The government is investing heavily in infrastructure projects to improve the country's ports, airports, and transportation networks, making it an attractive location for logistics and supply chain businesses.
Oman also has a thriving manufacturing industry, particularly in the areas of chemicals, petrochemicals, and metals. The government has established several industrial parks and free zones to encourage foreign investment in the manufacturing sector.
Overall, Oman's business environment is friendly, and the government has been taking steps to make it easier for foreign investors to do business in the country. The country offers a stable political environment, a skilled and educated workforce, and a strategic location that makes it an attractive destination for investors from around the world.
If you are looking for investment opportunities in Oman, our team of experts can help you explore the various business sectors and guide you through the process of setting up your business in the country.
Contact us
Our client, global analytical techno company, wanted to build market.
Head office address:
Muscat, Oman
Call for help:
+971 58 278 8553